WORMED ~ Metaportal / VINYL 12" ("atmosphere" ltd. 200)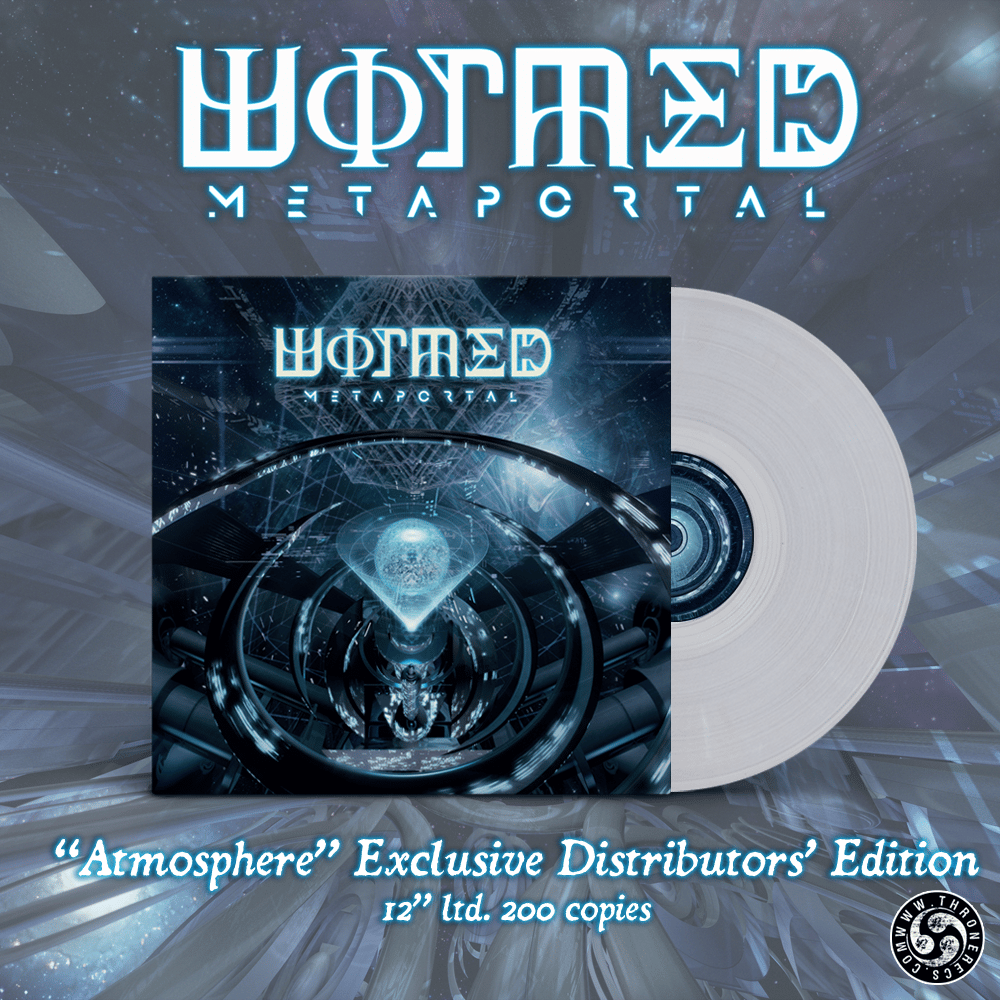 "Atmosphere" edition, limited to 200 copies worldwide on natural clear transparent vinyl.
Mastered for vinyl. One-sided.
Revamped artwork.
First vinyl pressing ever.
Out and shipping: March, 3rd
• 140gr. vinyl
• Sleeve with UV High Gloss coating
• Two-sided full colour insert
• Polylined black paper bag
• Outer plastic sleeve
No limit of copies per buyer.
BAND WORMED (Spa)
TITLE Metaportal
CAT. # TR114
RELEASE DATE March, 2023
FORMAT VINYL 12" EP
RUNNING TIME 17 minutes
FILE UNDER Death Metal, Technical Brutal DM, Avant-Garde
"The nourishment tastes this EP offers is nothing short of spectacular. Complex, ethereal and utterly monstrous, WORMED have served up a reminder why they are considered one of the premier acts within technical death metal (Distorted Sound Mag)
"Wormed is truly at the forefront of technical, brutal death metal" (Blabbermouth)
"Metaportal is an atmospheric, monstrously satisfying, and overall mighty measure of Wormed's talent" (Everything Is Noise)