SANGRE DE MUÉRDAGO ~ O Vento que Lambe... / VINYL LP (marbled) ◉ PRE-ORDER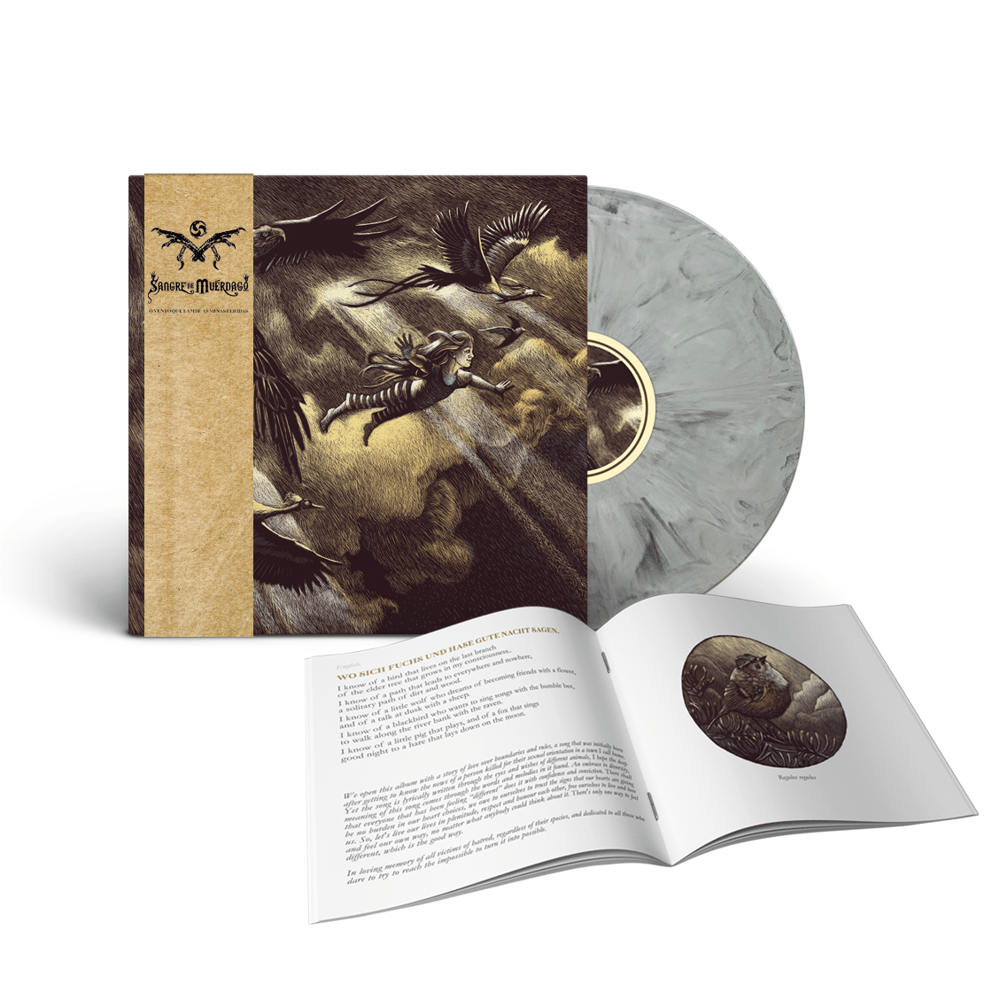 Marbled Edition, limited to 400 copies worldwide.
Every copy has unique color combination.
• 180gr. vinyl
• Limited to 400 copies worldwide
• 350gsm cardboard sleeve, 4mm spine
• 24 pages custom booklet
• Obi printed on paperkraft
• Polylined paper bag
• Outer bag
No limit of copies per buyer.
BAND SANGRE DE MUÉRDAGO (Spain/Germany)
TITLE O Vento que Lambe as Mi​ñ​as Feridas
CAT. # TR115
RELEASE DATE October 6th, 2023
FORMAT Deluxe VINYL LP
RUNNING TIME 46 minutes
FILE UNDER Neo Folk / Nordic Folk
Sixth album from the magick folk druids!
Taking it where they left it with their previous album "Xuntas", Sangre de Muérdago are back with what's probably their more personal album.
Adding extra twists, even more progressive melodies and tearing emotion.
This album has been recorded as a trio.
Out and shipping: October 6th, 2023!
"...it demonstrates once more that Sangre de Muerdago still possess their inimitable ability to convey deep emotion through gorgeous music.
With O Vento Que Lambe As Minas Feridas, they've delivered another album rooted in a particular sense of place, while also managing to hint at the universal appeal of its themes.
Excellent." (Sputnik Music)