MINDKULT ~ Lucifer's Dream / VINYL LP (black ltd. 200)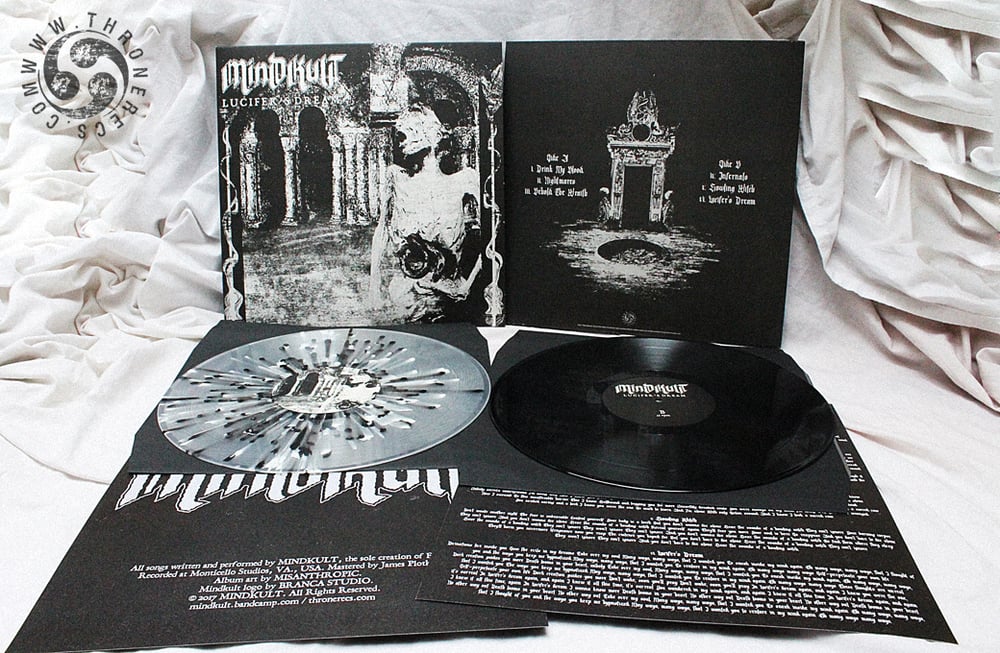 • Limited to 200 copies worldwide
• 140gr. Black vinyl
• 350gr. sleeve printed inside-out
• Lyrics insert
• Polylined black-inked paper bag
• Outer plastic sleeve
BAND MINDKULT (USA)
TITLE Lucifer's Dream
CAT. # TR70
RELEASE DATE July 2017
FORMAT VINYL LP
RUNNING TIME 40 minutes
FILE UNDER Doom Rock
DETAILSMindkult is the sole creation of Fowst.
Analog worshipping ancient luciferian vampyr occvlt Doom Rock like no other.
"Truly, enough good words cannot be said about Mindkult. Hits all the right notes."
"Brilliant, slightly unnerving with a strange mix of the raw and smooth Mindkult worms its way into the psyche and takes up residence there making sure your life and world will never be the same again."
"The production is lo-fi, primitive, and perfectly suits the underground, mysterious feeling that shrouds this release like a bad omen. Very impressive!"