ETHEREAL SHROUD ~ TBTFA / VINYL 2LP (custom "black smoke" collector's ltd. 115)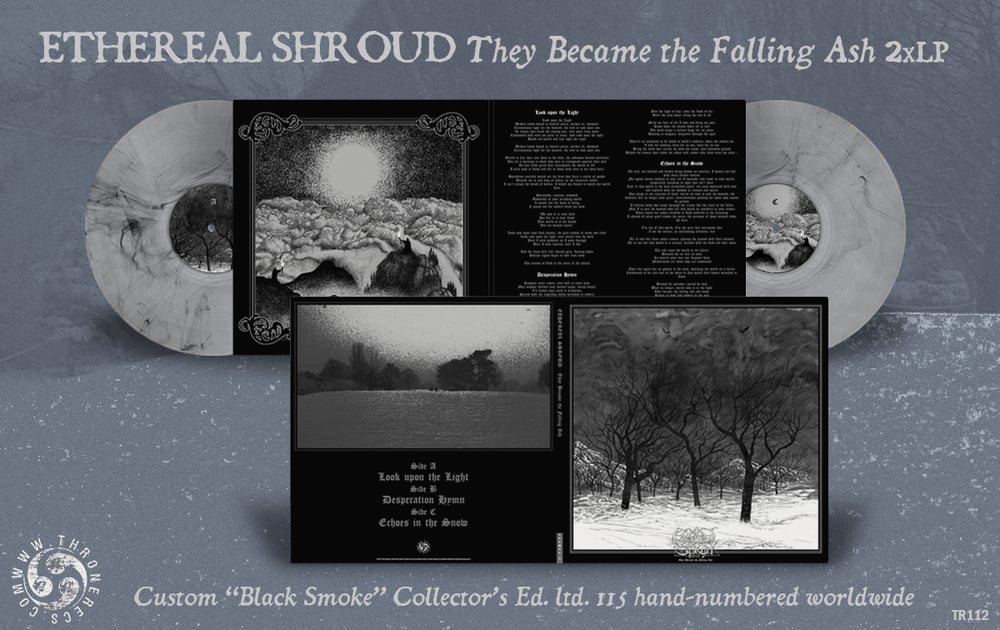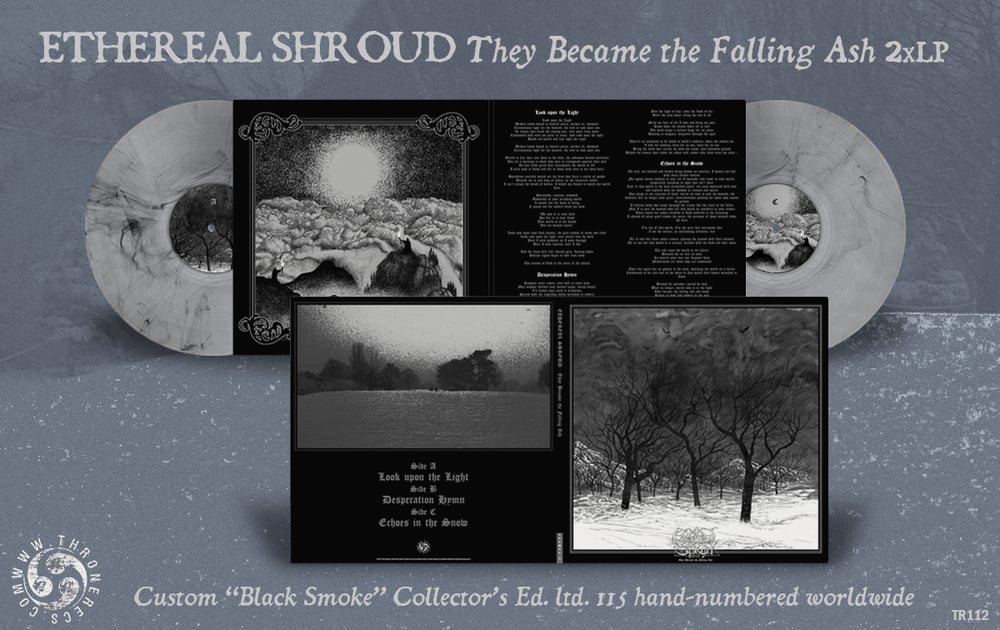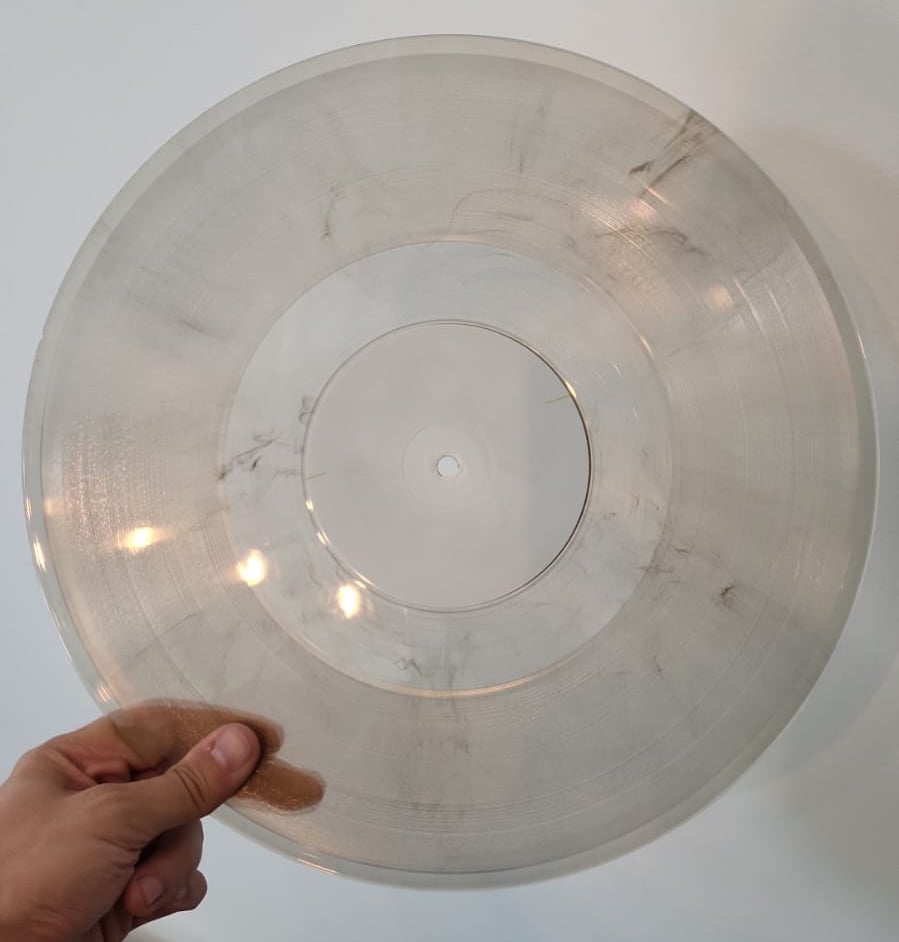 They Became the Falling Ash: "Black Smoke" Collector's Edition, limited to 115 hand-numbered copies worldwide.
Pressed on Crystal Clear vinyl with custom Black Smoke.
• Remastered audio.
• 140gr. vinyl pressed on custom crystal clear with black smoke (customized black smoke % specially arranged at the pressing plant for this release).
Every copy has unique color combination.
• 7mm-spine Gatefold sleeve.
• Polylined black paper bags.
• Outer plastic bag.
• Download code by request.
No limit of copies per buyer.
This release is currently on the final stage of production.
Out and shipping along February 2023.
ARTIST ETHEREAL SHROUD (UK)
TITLE They Became the Falling Ash
CAT. # TR112
RELEASE DATE February 2023
FORMAT VINYL 2LP
RUNNING TIME 60 minutes
FILE UNDER Black Metal, Doom Metal, Atmospheric BM
TBTFA is ES' debut album, written over an 8 year period from 2006~2014.
Recorded in the winter of 2014 in Ryde, Isle of Wight, by Joe Hawker in solitude.
Remastered in 2020.
This, the first vinyl release ever, contains brand new exclusive artwork.
"Near perfection, 95%", "The last hurrah of a sinking sun, 100%" (Metal Archives).
"TBTFA is one of those rare hours you wish never ends" (Cvlt Nation).
"A musical journey that is as epic as it is compelling" (Sputnikmusic).